Did you know that the way you prepare your food may have an impact on your digestion? And that some foods have anti-nutrients that impede their absorption?
In today's blog, I'm going to talk about four of the most common, economical, and in some cases ancient methods of food preparation that will improve the digestion and absorption of your food's nutrients. While some of these techniques were motivated by the need for long-term food storage, unbeknownst to our wise ancestors, they also happened to benefit our health in big ways!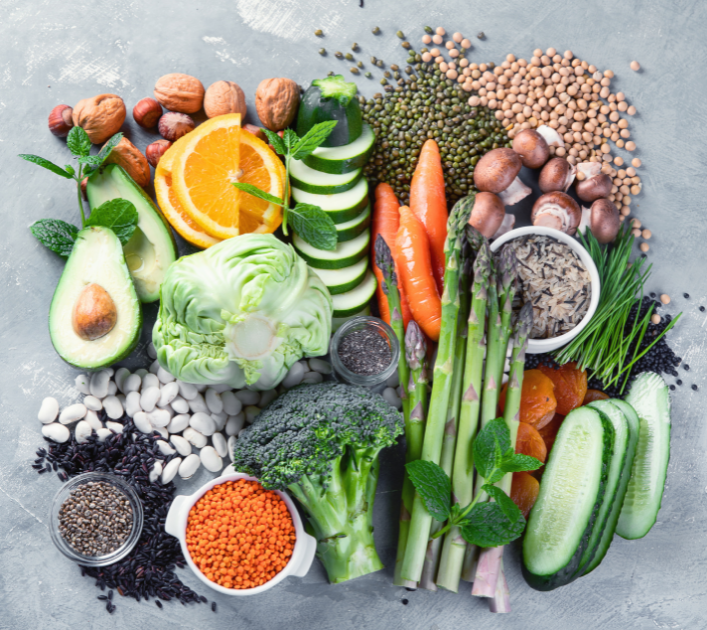 If you are on a diet that is heavy on plant sources of protein, then pulses such as garbanzo beans, kidney beans, soybeans, peas, and lentils plus grains and seeds like oats, wheat, rice, teff, millet, sorghum, quinoa, and all of the dozens of variations of all of these most likely make up a significant percentage of your meals.
Many people, myself included, who try to make a shift to a more plant-based diet, find that consuming beans, while undoubtedly tasty and nutritious, has a notorious and well-earned reputation of producing embarrassing and uncomfortable bouts of bloating and gassiness afterward. This is especially true during the first few months while your digestive system makes the adjustment.
Digestive enzymes that include alpha-galactosidase are very helpful supplements to take at the beginning of a meal to aid in the breakdown of the oligosaccharide carbohydrates and complex proteins found in beans and peas. Black-eyed peas, adzuki beans, and lentils are considered some of the easiest to digest and least gas-producing offenders, while on the other end lima beans, navy, and soybeans are the most difficult to digest.
Foods like grains, nuts, seeds, and beans add great value such as protein, fiber, complex carbohydrates, B vitamins, folate, calcium, potassium, and iron to your diet. However, they also naturally contain antinutrients that negatively affect absorption and digestion. These antinutrients, such as phytates, lectins, oxalates, tannins, phytoestrogens, and enzyme inhibitors detract from the food's nutritive value. The proteins grains, seeds, nuts, and beans contain are considered complex, meaning that our digestive tract needs to work extra hard to break them down.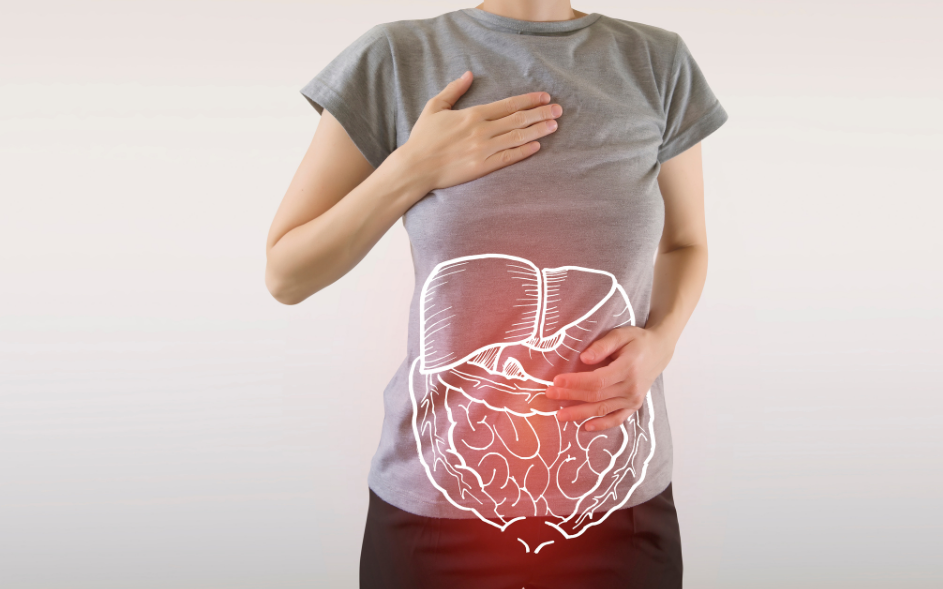 This is why diets such as Gut and Psychology Syndrome (GAPS), Specific Carbohydrate (SCD), and Autoimmune Protocol (AIP), that eliminate all of these harder to digest foods, plus additional foods, are recommended to anyone suffering from Crohn's disease, insufficient stomach acids, gastrointestinal permeability (leaky gut), inflammation, and other gut problems.
These types of elimination diets help impaired digestive systems unable to process foods easily to heal in order to restore proper function and reduce inflammation. Paleo diets also eliminate legumes and grains reasoning that they weren't cultivated and eaten during prehistoric times plus require extensive processing to reduce the phytic acid enough to make them digestible by humans.
Continue reading to learn four of the best ways to prepare some of your favorite foods and make them easier to digest and aid in better absorption of their valuable nutrients.

#1 Soaking Grains, Nuts, Seeds, and Beans
Soaking is an ancient practice that will lessen antinutrients and maximize the foods' nutrient density. Since many antinutrients are water-soluble, they dissolve when soaked. Through the process of soaking, you're able to neutralize phytic acid and release enzyme inhibitors, thus making the nutrients easier to digest and more absorbable.
To soak:
simply take your dry grains, nuts, seeds, or beans,
place them in a large bowl,
cover with warm water,
and let them rest on your countertop at room temperature.
You can also add an acidic ingredient, like lemon juice, vinegar, or even a tiny bit of baking soda, to facilitate the release of phytase, an enzyme that breaks down phytic acid.
While most recipes call for soaking overnight, the length* of soak time does depend on what it is you're preparing. With that, some common soak times for grains and beans range from 12-24 hours, while soak times for nuts and seeds range from 4-12 hours.
After your soak is complete, give your food a quick rinse. The nuts and seeds will be ready to be eaten raw. Grains and beans will still have to be cooked (however, their cook time will be significantly shorter).
To recap: by simply soaking your grains, nuts, seeds, or beans in acidic water you're improving that food's nutrient density and ability to be digested and absorbed!

#2 Sprouting Grains, Nuts, Seeds, and Beans
The next food preparation method is sprouting and is a continuation of the soaking process!
Sprouting follows a lengthy soak period, leading to an increase in water content, and the breaking of the seed's outer shell. The seeds are then drained, rinsed, and kept moist to encourage the growth of the sprout, which looks like a little tail. During this process, the seed's starch breaks down and turns into fuel for growth, releasing additional nutrients like proteins, vitamins, and minerals (1) and further improving the food's absorption and digestibility!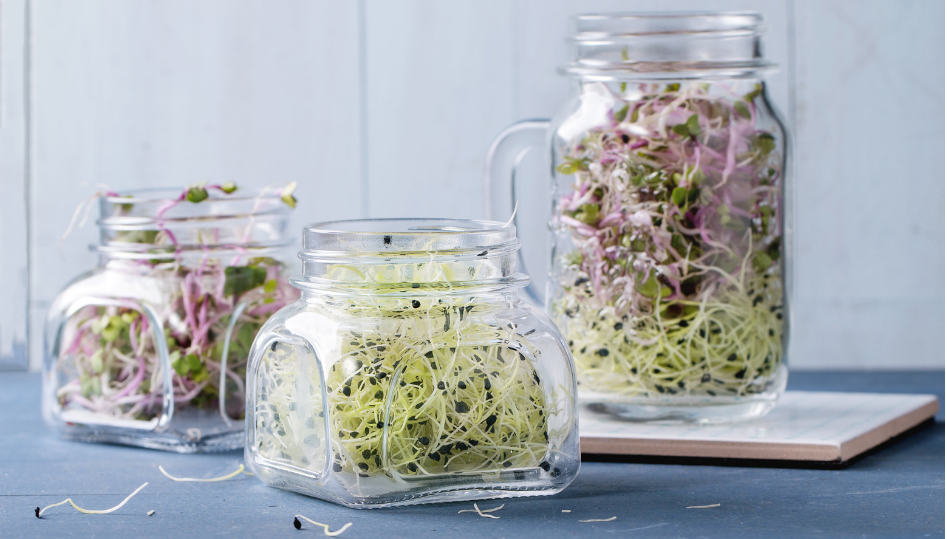 The most popular and convenient method for sprouting is in a jar. Some companies sell specific multi-layer containers, or jar lids for proper drainage, depending on the size of the grain, nut, seed, or bean you're wanting to sprout, but you can also use something as simple as cheesecloth, coconut husk soil, or growing mats. Cultures For Health has some excellent guidelines to learn how to sprout in a jar. I sprout a mix of sunflower seeds, broccoli, kohlrabi, radish, collard, and turnip microgreens regularly to add to my salads.
*The length of time required for soaking and sprouting ranges, but a quick internet search will populate many soaking and sprouting resources and charts to determine the ideal length of time for the specific grain, seed, nut, or bean. If you're not ready to take this step, don't worry! Many health-focused companies are now selling sprouted food items, like bread, oats, buckwheat, grains, nuts, seeds, and dried beans.

#3 Pressure Cooking Beans
The use of pressure to cook food is the most modern of the four methods listed here. The pressure cooker first appeared in London in 1679 as a "Papin's Digester", named after its inventor Denis Papin, a French-born physicist, mathematician, and inventor.
Pressure cooking is very common in Indian cuisine which is also very rich in pulses. My European parents and grandparents used stovetop pressure cooking in the 1950s and 1960s as a timesaving device long before microwaves became popular and as a quicker way to tenderize tough cuts of meats for stews. And now, the undeniable popularity and versatility of the Instant Pot have made them almost as ubiquitous as the microwave in the kitchen. It should be noted that traditional stovetop pressure cookers generate greater pressure (PSI) levels than electric Instant Pots do. I cook with both.
Using a pressure cooker when preparing beans, especially dried, has become more common not only because of the time savings – usually half – in softening the beans for easier digestion, but because this type of legume cooking is better at reducing antinutrients than traditional slow cooking over a long period of time.
Other hacks I've seen and tried to reduce the gassiness from consuming beans and pulses include adding baking soda (1 teaspoon max/cup of dried beans) or a 4" piece of dried seaweed, typically kombu, in the pot along with the beans while cooking. Kombu naturally contains the alpha-galactosidase enzyme and provides the umami base for dashi broth. Several brands of canned organic beans, such as Eden, even use kombu to improve digestibility and replace salt.
Another technique I've come across but haven't personally done is to cook your beans as normal, let them cool, freeze, and then thaw and reheat when ready to eat. The freezing is said to further break down the bean cell structure for even easier digestibility.

#4 Fermenting Foods
I've been making my own yogurt for years with coconut milk – one of my favorite uses for my Instant Pot – as well as pickled vegetables and sauerkraut for a delicious probiotic boost. And whenever I feel a sinus problem coming on, I seek out fresh kimchi that uses the Lactobacillus sakei (L. sakei) probiotic as a fermenting agent to help stop my sinusitis in its tracks.
Fermentation dates back to 6,000 B.C. and provides many health benefits including antioxidant, antimicrobial, antifungal, anti-inflammatory, antidiabetic, and antiatherosclerotic (reduction of hardening and plaque accumulation in the arteries) activity (2). The functional microorganisms that create these fermented food products are responsible for positively influencing the gut microbiome, boosting the immune system, increasing the food's nutrient density, protecting against disease, and aiding in digestion (3).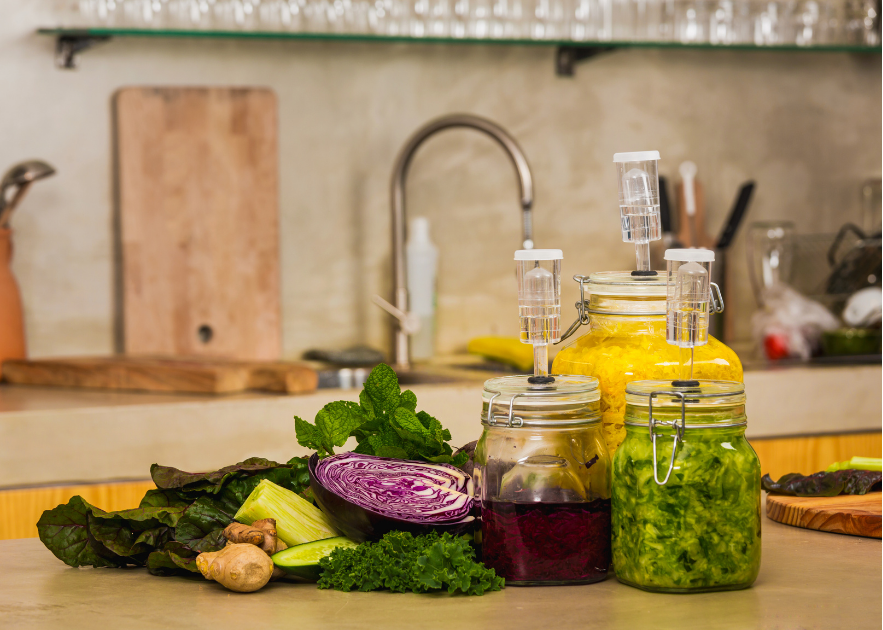 The list of foods you can ferment is wide-reaching and ranges from veggies to dairy to tea to grains! Some common ferments include sauerkraut, kimchi, pickles, kefir, yogurt, kombucha, apple cider vinegar, kvass (a Russian beverage made from fermented beets or grains), injera (Ethiopian teff bread), dosa, idli, and sourdough bread.
The fermented products derived from soybeans are numerous and include soy sauce, tamari, natto, tempeh, gochujang, and miso. Many people who have a hard time digesting tofu or edamame find they have no problem with fermented soybean foods.
For grains, this technique may also be called souring and is a direct extension of soaking and sprouting (4). Hence: sourdough! One of the most delicious, oldest, and widely known methods of grain fermentation.
With some proper planning and a little bit of time, by simply soaking, sprouting, pressure cooking, and/or fermenting your foods you can support your gut and improve your digestion! In addition, these ancient methods also improve your food's nutrient density, ensuring that your body is fully absorbing and utilizing these vital proteins, fats, carbohydrates, vitamins, and minerals.

Vegan, Whole30, Paleo, or Keto… what is the ideal food for one person's metabolism and digestion may differ significantly for someone else. Often, how the food is prepared, changing the amount consumed each meal, or adding in specific digestive enzymes can make all the difference. If you want to know which foods to eat and what to avoid to feel, function, and look your best I can help. Set up a time to find out more. Schedule your complimentary consultation here: SCHEDULE MY FREE CALL!

References
Han, Emily. "What You Should Know about Sprouted Grains." Kitchn, Apartment Therapy, LLC., 2 May 2019, https://www.thekitchn.com/what-you-should-know-about-sprouted-grains-204262.
Şanlier, N., Gökcen, B. B., & Sezgin, A. C. (2017). Health benefits of fermented foods. Critical Reviews in Food Science and Nutrition, 1–22. doi:10.1080/10408398.2017.1383355
Tamang, Jyoti P, et al. "Functional Properties of Microorganisms in Fermented Foods." Frontiers in Microbiology, Frontiers Media S.A., 26 Apr. 2016, https://www.ncbi.nlm.nih.gov/pmc/articles/PMC4844621/.
"Sprouting vs. Souring vs. Soaking of Grains." Cultures for Health, 4 Nov. 2016, https://www.culturesforhealth.com/learn/sprouting/sprouting-vs-souring-vs-soaking/#:~:text=SOURING%20GRAINS,made%20with%20roughly%20cracked%20grains.