Diet
Solid energy and feeling your best come from eating the right, nutrient-dense foods for your individual metabolism and also eliminating the foods that can cause stress on your body. The goal is to design and perfect a diet that improves health and allows you to feel and look your best.
Rest
Optimum brain function, body weight, digestive health, and muscle recovery are directly related to sleep quality. An ideal sleep routine, and removing any sleep-blocking factors, can help you to fall asleep faster and get the sufficient rest you require to be healthy and feel energized.
Exercise
Your body is designed to move, run, jump, twist, bend, pull and push. As you age, the right exercise plan that doesn't cause extra stress, helps to remove toxins and improve and maintain your weight, joint flexibility, balance, bone strength, heart and lung health, energy, and even mood.
Stress
Stress reduction that addresses emotional, physical, and chemical stressors can be key to restore health. Access to the right tests to uncover HIDDEN internal stressors to the Hormone, Immune, Digestion, Detoxification, Energy, and Nervous systems helps to identify healing opportunities.
Supplements
An individually tailored, targeted, and monitored quality supplementation protocol can address specific healing opportunities and help support your body to get the missing nutrients, stimulate proper function, and provide short-term aid it needs as  balance and health is restored.
What's Latest on the Blog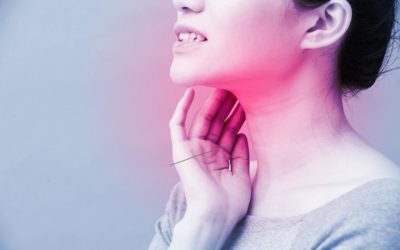 Did you know that 1 in 8 women are estimated to eventually have some form of thyroid disorder such as hypothyroidism, Graves' disease, or Hashimoto's? This is according to the American Thyroid Association.
Most alarming, up to 60% of those who have thyroid disease are unaware they have one!
January is Thyroid Awareness Month. These statistics hit very close to home as hypothyroidism runs in my family and I was diagnosed with it in my 40s.
My own personal thyroid recovery experience helped me to understand and appreciate how vitally impactful good thyroid health is to how well our bodies function and how we feel.
Getting diagnosed with hypothyroid disease later in life came as a shock given my thyroid stimulating hormone (TSH) levels had been tested several times each year since I was a teen due to my family history, and the results always came back as "normal". I'd recently had my regular check-up blood panel, including TSH, run by my family practice physician and was given a clean bill of health.
Or so I thought.
The thing was, I hadn't been feeling or looking like my normal fit self for some time. Looking back, the weird symptoms I was feeling clearly pointed to my thyroid…
The good news is, there are steps you can take to identify any thyroid problems, support your thyroid health, and avoid becoming another thyroid problem statistic. In addition, this plan of action can help you take back control of your energy, weight, and digestive health so you can feel like yourself again.
Over this and the next blog post, I will share with you the three main action plan steps I took, continue to take today, and that I guide my clients through, to support and restore thyroid function naturally.
Read on as I share the 1st big action plan step I took to improve my thyroid health. This helped me to feel and look like myself again and has also helped others to do the same.
read more
Sign up for the Balanced Health Boosters newsletter to get the latest articles, healthy recipes, wellness tips & inspiration, free resources, and news about upcoming events.