Diet
Solid energy and feeling your best come from eating the right, nutrient-dense foods for your individual metabolism and also eliminating the foods that can cause stress on your body. The goal is to design and perfect a diet that improves health and allows you to feel and look your best.
Rest
Optimum brain function, body weight, digestive health, and muscle recovery are directly related to sleep quality. An ideal sleep routine, and removing any sleep-blocking factors, can help you to fall asleep faster and get the sufficient rest you require to be healthy and feel energized.
Exercise
Your body is designed to move, run, jump, twist, bend, pull and push. As you age, the right exercise plan that doesn't cause extra stress, helps to remove toxins and improve and maintain your weight, joint flexibility, balance, bone strength, heart and lung health, energy, and even mood.
Stress
Stress reduction that addresses emotional, physical, and chemical stressors can be key to restore health. Access to the right tests to uncover HIDDEN internal stressors to the Hormone, Immune, Digestion, Detoxification, Energy, and Nervous systems helps to identify healing opportunities.
Supplements
An individually tailored, targeted, and monitored quality supplementation protocol can address specific healing opportunities and help support your body to get the missing nutrients, stimulate proper function, and provide short-term aid it needs as  balance and health is restored.
What's Latest on the Blog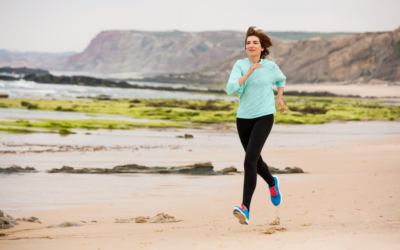 You can feel energetic, in shape, pain-free, and clear-minded again! Summer is officially here and in-person events are starting to happen again, stirring up all kinds of self-judgments,...
read more
Sign up for the Balanced Health Boosters newsletter to get the latest articles, healthy recipes, wellness tips & inspiration, free resources, and news about upcoming events.